Services
At Elm, we offer a complete range of plumbing services.
We have a CCTV camera that allows us to look directly down a drain that has become blocked, showing us the problem. We also have industrial grade Water Jetters that clear drains using a high pressure water stream.
If the problem is more serious we can also reline pipes and get them operating as they should as soon as possible without the need to dig up and replace the pipes.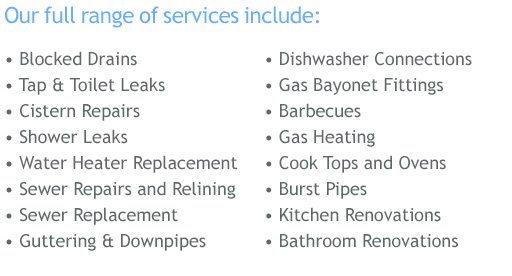 To contact us call M: 0418 281 225 or